Taku & Marie KAMIMURA : LUFF
"I get such a thrill when I discover new unique flowers and plants."
Three times a week, Taku Kamimura gets up at 5am and goes to the Ota Markets, which are well-known as World second biggest and Japanese biggest flower market. He doesn't mind getting up at the crack of dawn to see all the beautiful seasonal flowers and unique plants.
Taku wasn't really that fond of plants to begin with, but after graduating university he decided to join a flower company without hesitation. After 10 years working as a florist, he decided that it was time for him to embark on his own journey and open his own florist. He wanted to figure out on his own, through trial and error, how to make customers happy and satisfied. "All florists have personalities. You can see our personalities through our arrangements, just like looking at someone's favorite hair stylist," he smiles.
Our flagship product at Luff is one that people travel far and wide to buy. We call it a Herbarium, and it is a tall, slim cylinder of bottled flowers preserved in special fluid to retain the natural color of the flowers. Taku and Marie Kamimura developed this product for people who want to place flowers in their rooms as an interior ornamental piece, making it easy to maintain. It's becoming quite a popular gift among those looking for presents or souvenirs.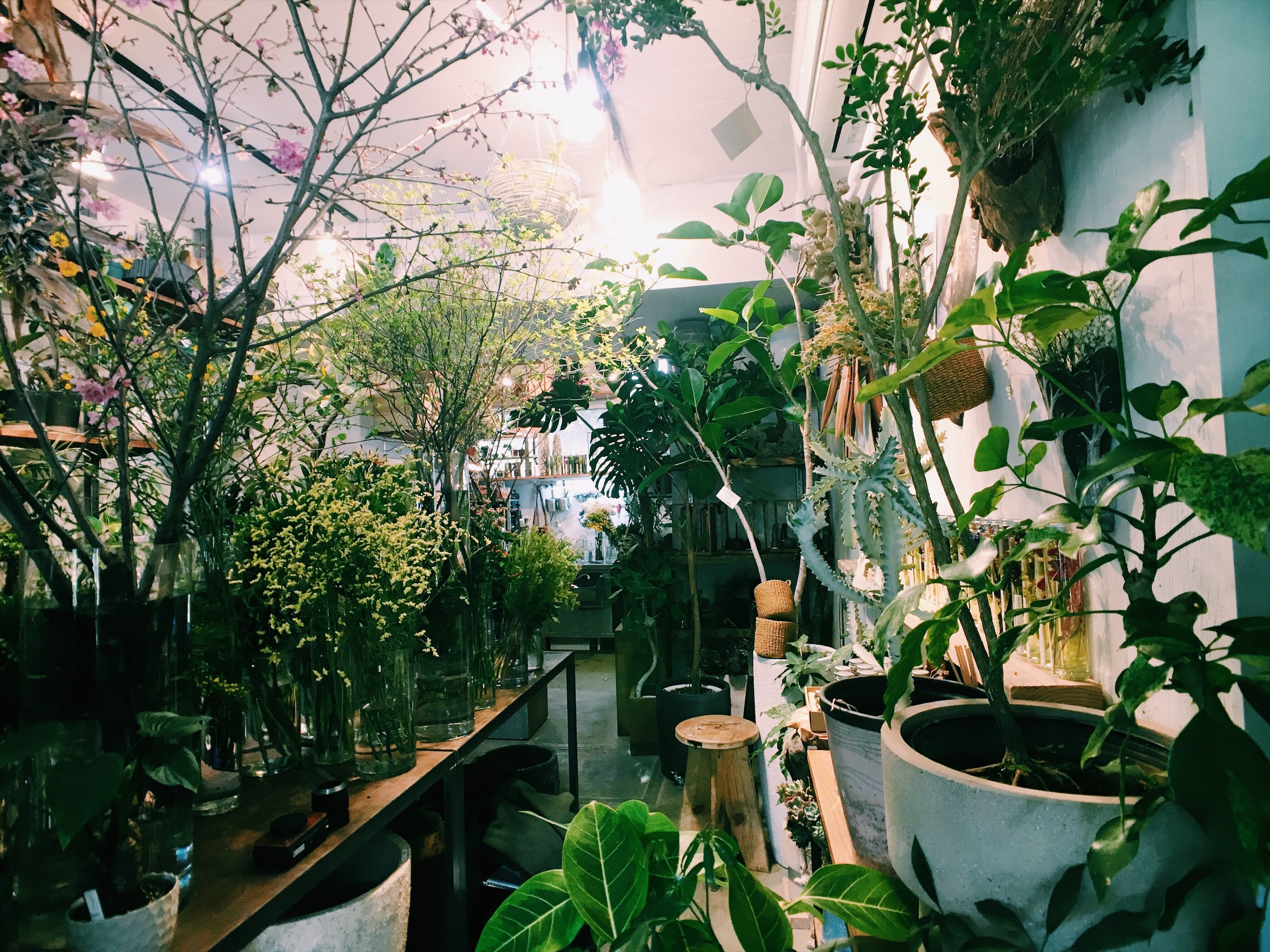 Spot Informations
ADRESS:3-3-27 Kiyosumi,Koto,Tokyo,Japan
OPEN: Wednesday to Sunday 10:00am-7:00pm *closed on Monday, Tuesday
URL: http://luff.tokyo
☎︎ +81 3-5809-9874