Toru KONNO : The Voice of CHEESE (CHEESE NO KOE )
"Cheese is like a letter. This shop is a place for people to exchange and share their thoughts"
Was surprised to hear about a cheese store holding a pickled Ume plum workshop. It is a Hokkaido cheese specialty store with more than abundant amount of dairy products overflowing the space, bustling with customers from the city. The store seemed so crowded already from selling their cheese, how do they manage organizing workshops and events at the same time?

Shop owner Toru Konno comes from a family of doctors in Hokkaido, and he too had intended to inherit the family business at first. However, he came to a realization that "it's important to be and stay healthy before becoming ill; I want to be involved with the source of food that builds our health," and entered Obihiro University of Agriculture and Veterinary Medicine.

He started working for the local government of Hokkaido prefecture after he graduated from the university. During his time there, he gained great appraisal for putting work beyond his job tasks by being involved with issues such as mad cow disease, Toyako Summit, and earthquake disasters. He acted upon his belief that daily routine tasks aren't enough to support those who are dealing with their struggles.

Since then, Konno had been transferred to the Ministry of Agriculture, Forestry and Fisheries, Japan's biggest think tank of agriculture. The shift in society surrounding agriculture and food has been too fast compared to the speed of creating a policy/bill, which became a struggle for Konno. "Creating one policy among the hundreds of issues that are being brought up is simply just not fast enough. I thought of what I can do myself," he recalls.

His store, "The Voice of Cheese" is opened not only to function as a cheese store, but to "be a place for people to exchange and share their thoughts". Konno continues to frequently visit the producers even after relocating to Kiyosumi-shirakawa in Tokyo. This is to deliver the ideas of the customers, and bring back the work of the producers to the store. He likes act upon any idea he's come up with, such as workshops and special markets in order to share the background stories of food. The products in his storefront seem to represent a letter filled with their passion.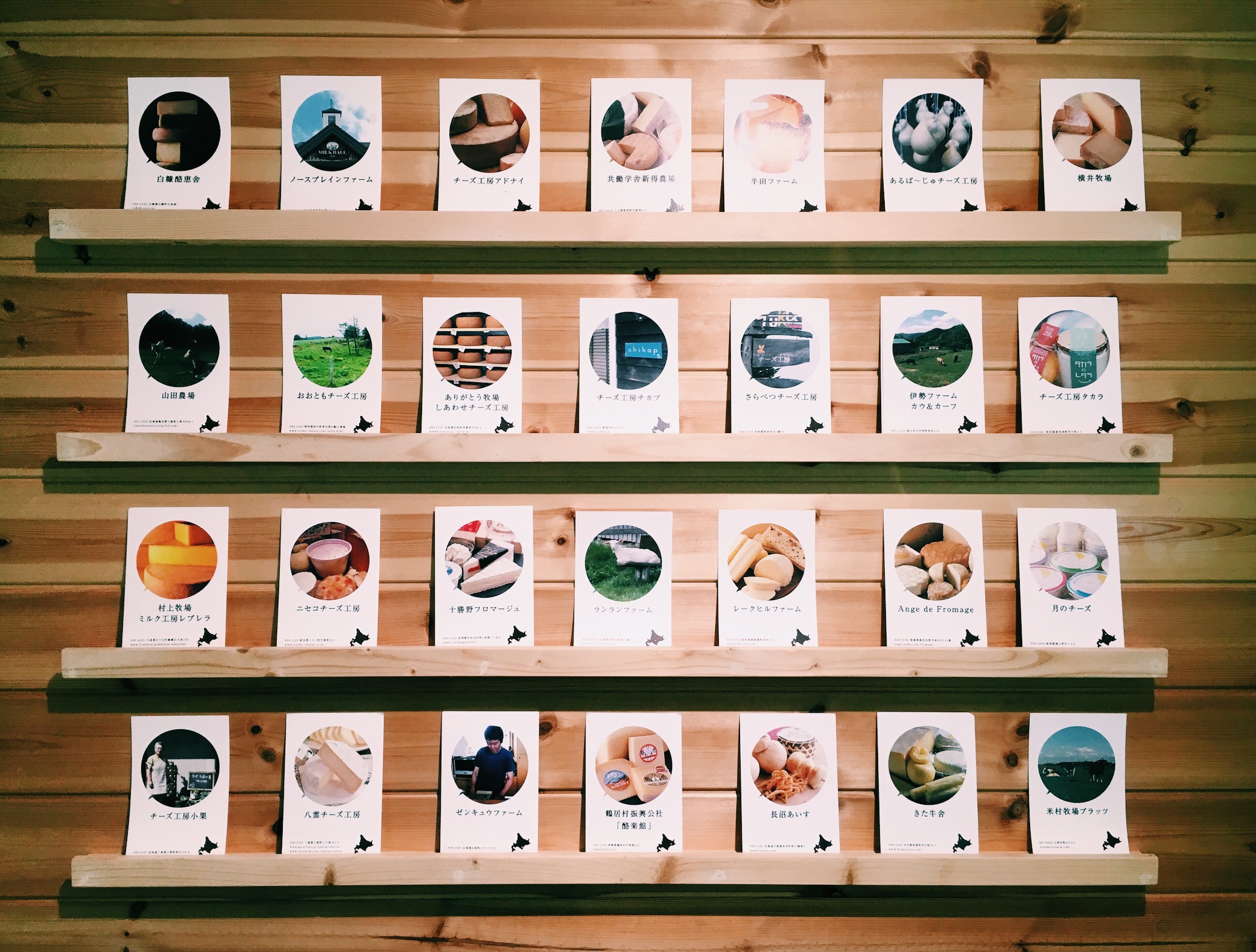 Shop Informations
ADRESS:1-7-7 Hirano,Koto,Tokyo,Japan
OPEN: Everyday 11:00am-7:00pm *irregular holidays
URL: http://food-voice.com
☎︎ +81 3-5875-8023